ONE-ON-ONE WITH TEO & DUNCAN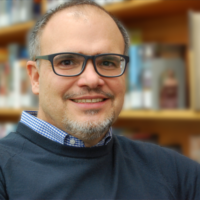 HOW TO WRITE COMPELLING PERSONAL STATEMENTS
Get personalized help.
Our online seminar and one-on-one coaching help you think broadly and dig deeply to provide readers a clearer sense of who you are and what you offer. We draw on a variety of tools to inspire and show you what you need to communicate.
---
Two convenient times:
Saturday, November 17, 2018
11:00 am to 12:30 pm Eastern Time
Monday, November 22, 2018
7:00 pm to 8:30 pm Eastern Time
LOCATION:
Online; personalized link to be provided after registration
---
What will you learn?
Our focus will be on two common types of essays: "Why do you want to study [blank]?" and "What did you learn from this experience?"
Admissions expert Teo Salgado shows you what universities look for in personal statements. Dr. Duncan Koerber, a writing and communications professor at Brock University and author of Clear, Precise, Direct: Strategies for Writing from Oxford University Press, teaches you how to write memorable responses that lead to admissions success.

Why should you take this course?
Strong personal statements elevate your admission applications. When all other factors among competing applicants are the same, a powerful personal statement can be the difference maker. A well-written, compelling personal statement can put you over the top.
How is the course structured?
We cover the basics through an online group seminar. Then, we go one-on-one. Teo helps you brainstorm and identify themes that will resonate with admission officers. After you've written a first draft, Duncan advises you on essay tone and structure. Finally, you submit your essay to Teo for additional review.
---
COST:
499.99 + 13% GST/HST
High school counselors and teachers: We provide support to families with financial need. Know of a high achieving student who could benefit? Contact Teo.

MORE INFORMATION
Contact:
Teo Salgado
teo.salgado[at]vervesmith.com
REGISTRATION